Les den offisielle beskrivelsen
Les mer på skolens hjemmeside
Hvorfor velge Lincoln?
Siden åpningen av dronning Elizabeth II i 1996 , har University of Lincoln investert mer enn £ 300 millioner i sine bygninger og fasiliteter. Det moderne studentsentrerte miljøet er basert på den pittoreske marinaen i Brayford Pool, og alt studentene trenger er enten på campus eller en kort spasertur unna. University of Lincoln er rangert som 17. plass i Storbritannia i The Guardian University Guide 2020 , ble også tildelt gull i Framework Excellence Framework og ble også plassert som 10. plass i Storbritannia for universitetsanlegg i Times Higher Education Student Experience Survey 2018.
En av verdens store historiske byer, Lincoln er kjent for sin fusjon av gammelt og nytt . Lincolnshire er fødestedet til den anerkjente fysikeren og matematikeren Sir Isaac Newton, og Storbritannias første kvinnelige statsminister, Margaret Thatcher. Nylig har byen Lincoln omtalt i Downton Abbey og The Da Vinci Code.
University of Lincoln globale kandidatfellesskap inkluderer mer enn 90 000 tidligere studenter i 135 land . Avgangselever fra Lincoln har sikret seg jobber hos store selskaper og organisasjoner rundt om i verden, inkludert BBC, Rolls-Royce, Siemens, Boots, GlaxoSmithKline, Lloyds Bank og Rockstar Games.
En unik opplevelse
Byens berømte Steep Hill - en vakker brosteinsbelagt gate med boutiquebutikker og tesaler - gir inngangsporten til byens historiske katedralkvarter og Bailgate-området der uavhengige butikker og kafeer ligger mellom veggene i det middelalderske Lincoln Castle og storheten i Lincoln Cathedral.
University of Lincoln avgangsseremonier finner sted i den historiske rammen av Lincoln Cathedral, og hjelper deg å skape minner som vil vare livet ut.
Å prøve fylkets fristende lokale mat er et must, fra den berømte Lincolnshire-pølsen til deilige oster og hjemmelaget plommebrød. Lincoln er hjem til en rekke restauranter og kafeer som spesialiserer seg på mat fra hele verden. Eksempler inkluderer kinesisk, koreansk, spansk, gresk og meksikansk. Det finnes også en rekke orientalske og europeiske matbutikker og en halal slakter. Ikke gå glipp av byens berømte julemarked i desember.
Et fokus på ansettbarhet
Hvert år ønsker universitetet en rekke gjesteforelesere velkommen som holder inspirerende foredrag på sine respektive felt som en del av vår forelesningsserie Great Lives. Tidligere eksempler inkluderer BBC-programleder Chris Packham og romfartsingeniøren ExoMars Abbie Hutty.
University of Lincoln tilnærming til å jobbe med arbeidsgivere har blitt anerkjent gjennom en rekke nasjonale priser og utmerkelser, inkludert en Lord Stafford Award (2011) i anerkjennelse av partnerskap med bedrifter, og en Times Higher Education Award for Outstanding Employer Engagement (2012) ).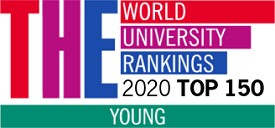 Topp 150 i verden
The Times Higher Education Young University Rankings 2020.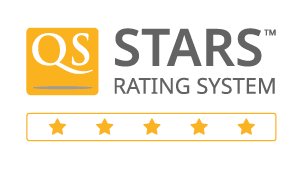 QS Femstjerners universitet
Vi fikk en femstjerners score totalt sett i QS Stars-rating i 2020. Universitetet fikk også maksimal poengsum i kategorier, inkludert undervisning, ansettelsesevne og fasiliteter.
Topp 10 i Storbritannia
Studentene våre stemte oss også som de 10 beste i Storbritannia for internasjonale studenter og studenter og i kategorien Lokalt liv i WhatUni Student Choice Awards 2020.
Steder
Lincoln
Address
Brayford Way, Brayford Pool
LN6 7TS
Lincoln
,
England
,
Det forente kongerike Storbritannia og Nord-Irland